What is "Ginza Galleries" ?




Ginza, the most cultural and sophisticated place in Tokyo's upscale areas, is also known as one of the biggest art districts in Japan. Ginza Galleries is a voluntary organization consisting of about 40 galleries in the area. To support art and cultural activities, we host many art events such as gallery tours and special art festivals three times in every year.




Also we hold collaborative art works with Chuo city's governmental programs and Ginza Shopping Streets Association.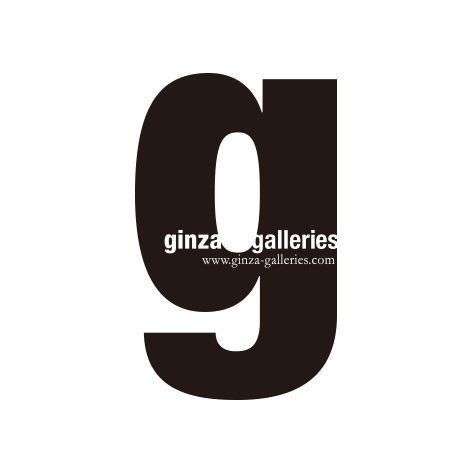 12月9日(金)から「Xmasアートフェスタ」が始まりました。
銀座界隈の26画廊が参加して、見応えある展覧会を開催します。
お揃いのフラッグが目印です。ぜひ足をお運びください。
会期は12月17日(土)までです。
パークホテル東京で5月16日からスタートした銀座ギャラリーズ有志8画廊による展覧会
「うつろいゆく多様性」も11月13日で終了となります。
25階の吹き抜けラウンジに絵画や立体など多彩な作品が混在していますので
現代アートの「今」を一度にご覧になれます。
会期もあと1週間弱となりましたすが、まだご覧になっていない方、ぜひ足をお運びください。
"Night Party at the Gallery" has ended.
Thank you to everyone who visited our gallery on May 27th.
Some galleries are still holding exhibitions, so please visit them.
This year's event was a special evening with the theme of "Modern Art, Starting with Ginza".
Today, gallerists are concerned that modern art is being forgotten. This exhibition was planned to reconsider the appeal of modern art.
A symposium was held as a related project, and the video is available on YouTube.
The exhibition supervisor, the artist, and the gallerist will talk about their passion for modern art!
The exhibition will be a fun and enjoyable viewing experience, with art teller and MC Mr.Tony as the guest speaker.
Symposium on "Modern Art from Ginza" (approx. 60 min.)
After the first part, the link screen for the second part appears.
This year's "Gallery Night" will be held on Friday, May 27th, from 5:00 to 9:00 pm.
Twenty-seven galleries will participate, each presenting a unique exhibition.
Twenty galleries will exhibit under the theme of "Modern Art from Ginza".
The annual "Gallery Tour" will also be held. Applications will be accepted from May 6th.
Be sure to get a copy of the pamphlet, which is more luxurious than usual.
"Xmas Art Festa" in which 22 galleries participated ended on December 18th.
The following galleries are still holding exhibitions.
If you haven't seen them yet, please visit the following galleries.
Tokyo Gallery + BTAP (-12/25)
Gallery Hirota Bijutsu (-12/25)
Shihoudou Gallery Ginza (-12/25) *Stamps are available until the same day.
Gallery Ueda (-12/25) *Stamped until the same day
Ginza Kuroda Toen Annex (-12/26)
Nichido Gallery (-12/26)
Seizan Gallery (-12/22) *Stamps are available until the same day.
In conjunction with the Tokyo International Film Festival, which will be held in the Hibiya and Ginza districts from this year, a sound voice guide using a smartphone application "A Tour of the City of Movies and Art " started on October 22.
When you visit 66 spots in Hibiya and Ginza, such as movie theaters, galleries, and theaters, you will hear the story audio.
Exhibition information will be played at 13 of the galleries in Ginza Galleries that participate in the "Afternoon Galleries" program.
Otherwise, you can listen to information about the gallery.
Please download the free app called "Locatone" from the following URL and enjoy it.
The app is valid until 6:00 p.m. on Saturday, November 13.
〈For iPhone〉
https://apps.apple.com/jp/app/id1524608592
〈For Android〉
https://play.google.com/store/apps/details?id=jp.co.sony.soundar.smp
We are pleased to announce a new event at Ginza Galleries.
"Afternoon Galleries" will be held from November 13th to 14th.
"Xmas Art Festa" will be held from December 10th to 18th.
On Saturday, November 13th, we will hold a gallery tour.
The tour will also be held during the Xmas Art Festa.